WinKawaks™ Documentation:
Step 1. Download WinKawaks
Go to
Downloads
page , and get the latest version of WinKawaks. After you download, use SHA1 checksum tools to see if the ZIP file been modified by man in the middle.
Step 2. UnZip WinKawaks.zip as follows:
A. if you have no UnZip tools like WinRAR or WinZip installed, use the following step:
01. Right click WinKaraks.zip, and you'll see this: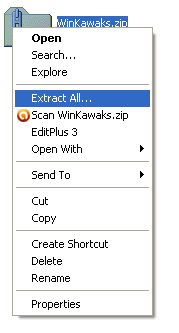 02. Select
Extract All
, and you'll see the Extraction Winzard as follows: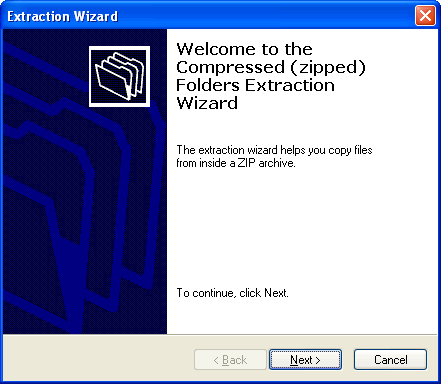 03. Click
Next
: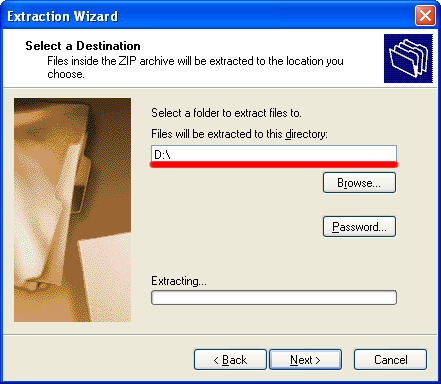 04. Set the folder to
D:\
and click
Next
, and it will do unzip: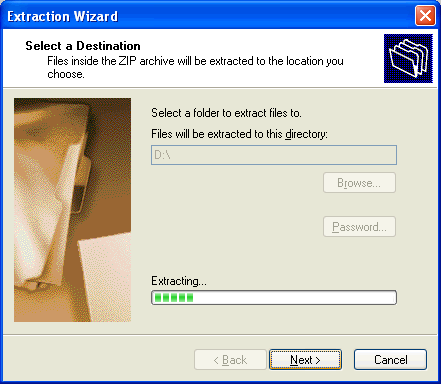 B. if You have WinZip/WinRAR installed , you'll see this: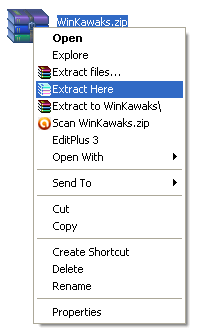 just put WinKawaks.zip in
D:\
, right click the zip file , select:
Extract Here
, then WinRAR/WinZip will unzip it.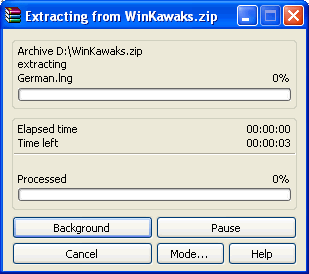 we recommend you to use D:\
Step 3. Run WinKawaks.
Now go to
D:\WinKawaks
, and double click
WinKawaks.exe
: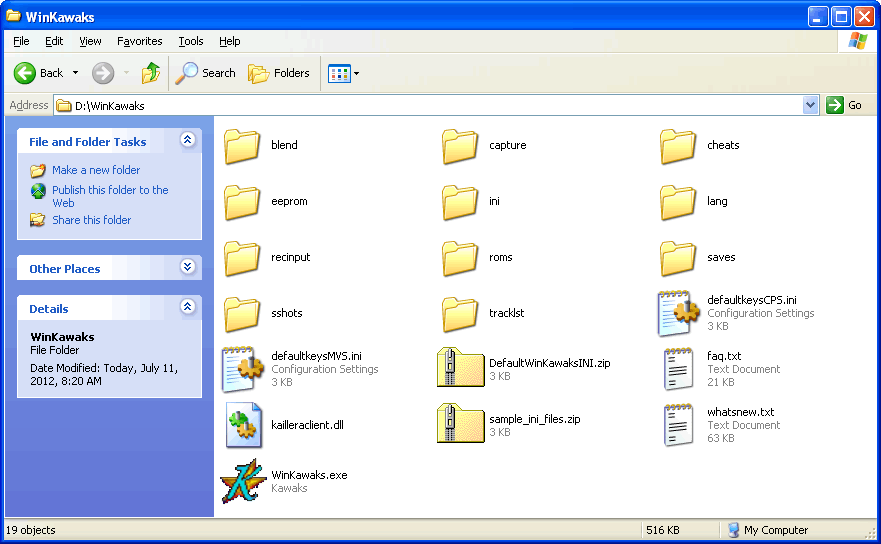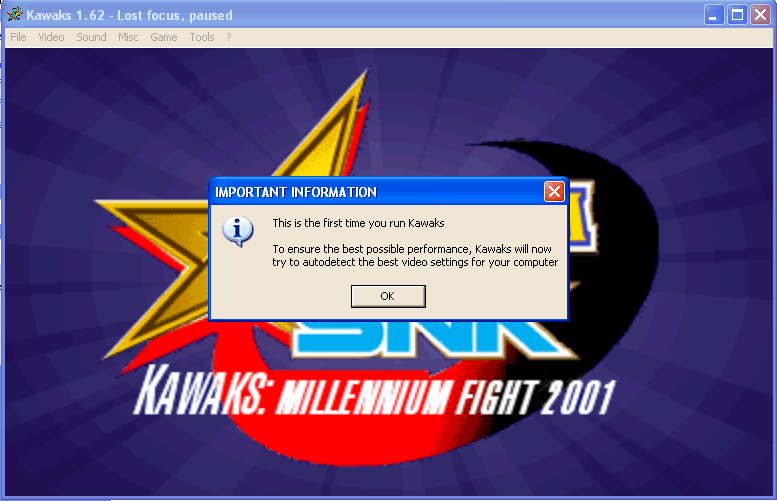 Then you'll see the WinKawaks Main Window: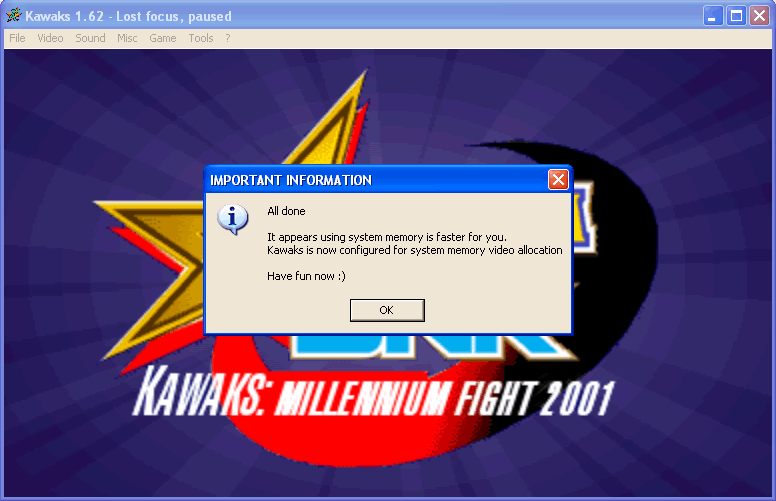 Step 4. Load Roms:
Select the
File
menu: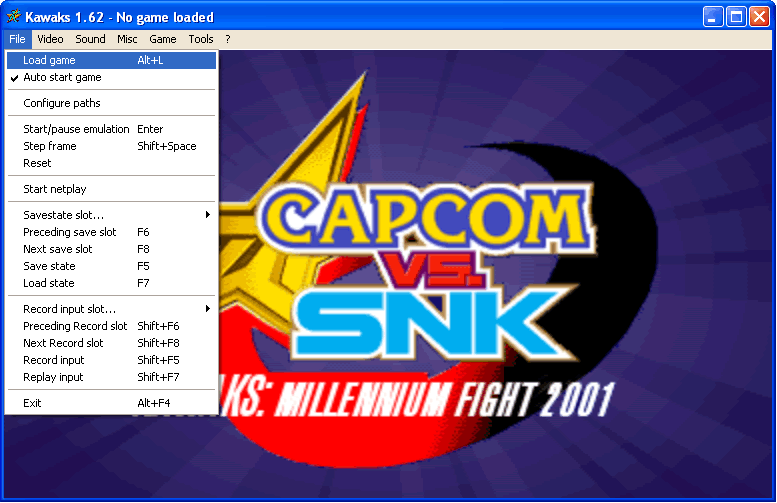 Then select
Load game
, you'll see the Load game window: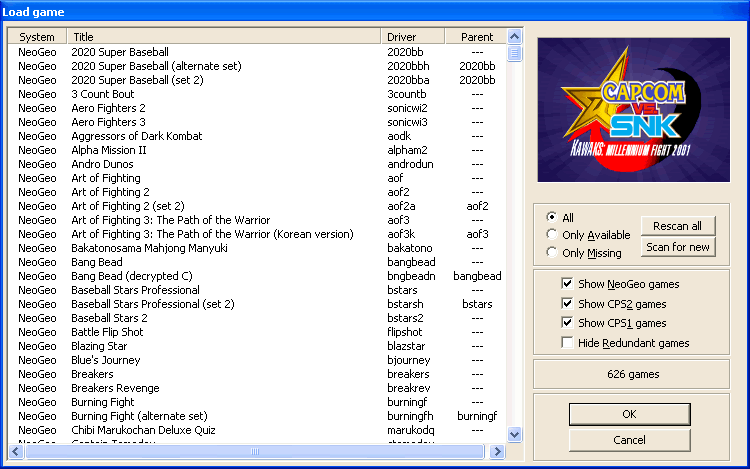 Now you can select
Only Available
: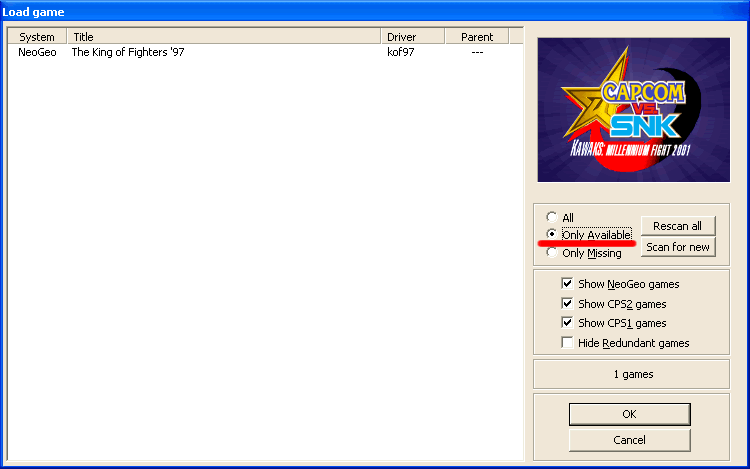 and the WinKawaks will scan the following folders for supported roms:
roms
roms/neogeo
roms/cps1
roms/cps2
so , just put roms into one of the above folders, and WinKawaks will find it.
Then click the
Rescan all button
, WinKawaks will rescan all available roms.
Important Notice: DO NOT UNZIP OR RENAME ANY ROM FILE!
Step 5. Run Games:
when you see the available roms on the Load game window, double click the game on the list and you'll run it.
While WinKawaks loaded the rom, you can redefine Keys as follows:
Game
->
Redefine keys
-> ......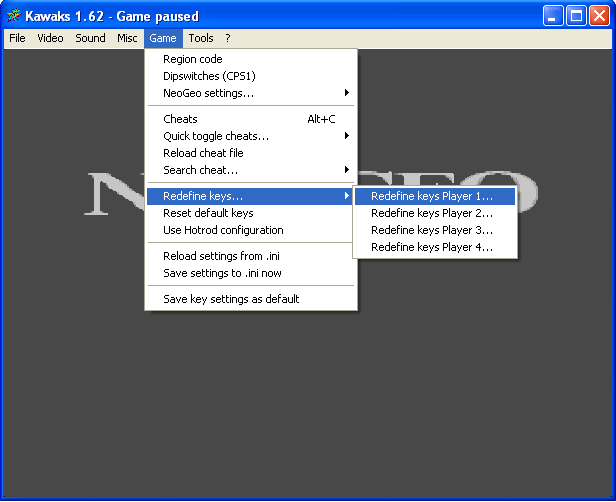 Then you'll see the Redefine Keys windows: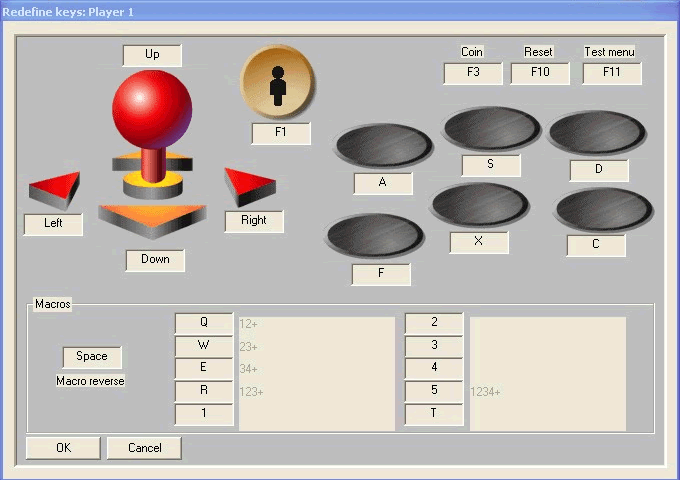 Step 6. Start NetPlay
With WinKawaks, you can play games together with your friends.
You should start a Kaillera Server or connected to some exists server
if you do not have a remote Kaillera Server, then go to the
download
page to get the latest Kaillera Server and unzip Kaillera.zip same as you do to the WinKawaks.zip.
Then run: kaillerasrv.exe, and
Unblock
it if your windows firewall alerts: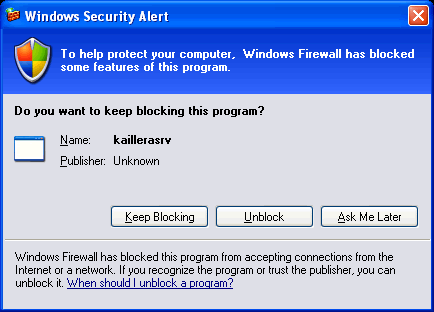 select
Start netplay
on the
File
menu: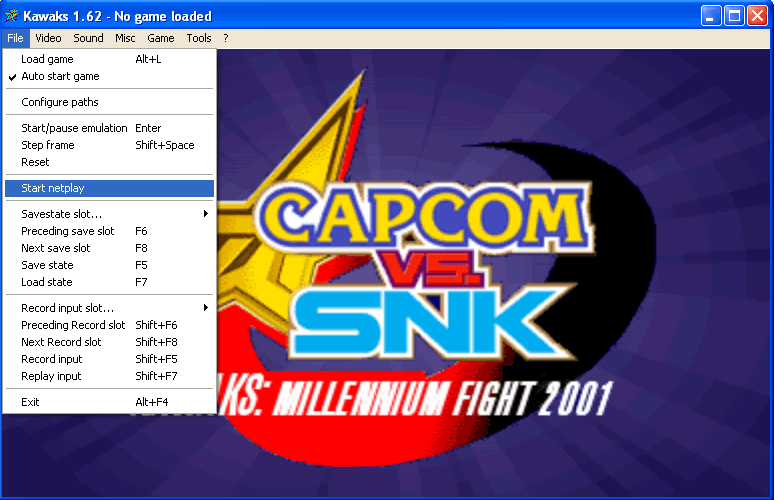 then you'll see the Kaillera Client window: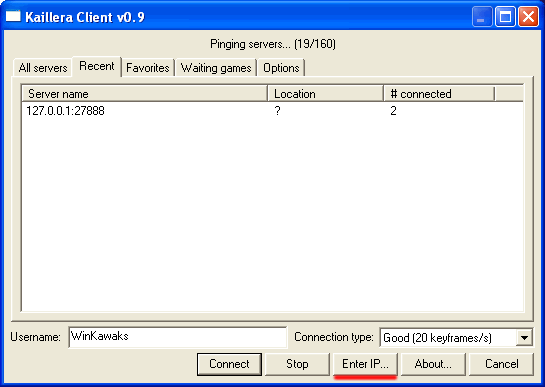 then click
Enter IP
. button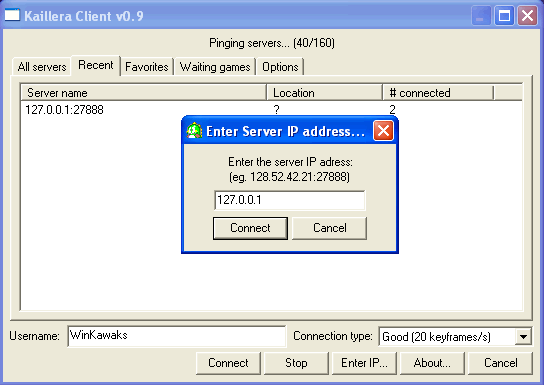 put the remote Server IP Address, click
Connect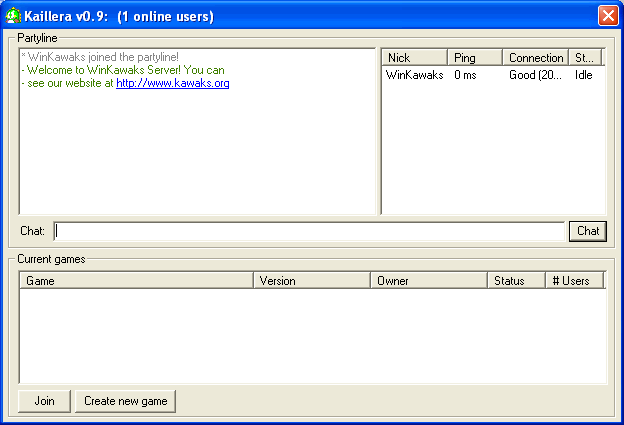 You can join the already existing game by clicking the
Join
button,
or create a new game by clicking the
Create new game
button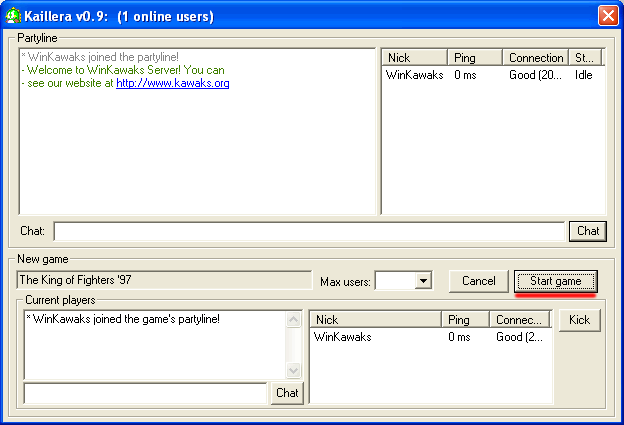 Then by clicking the
Start game
button , you'll start playing games with your friends.